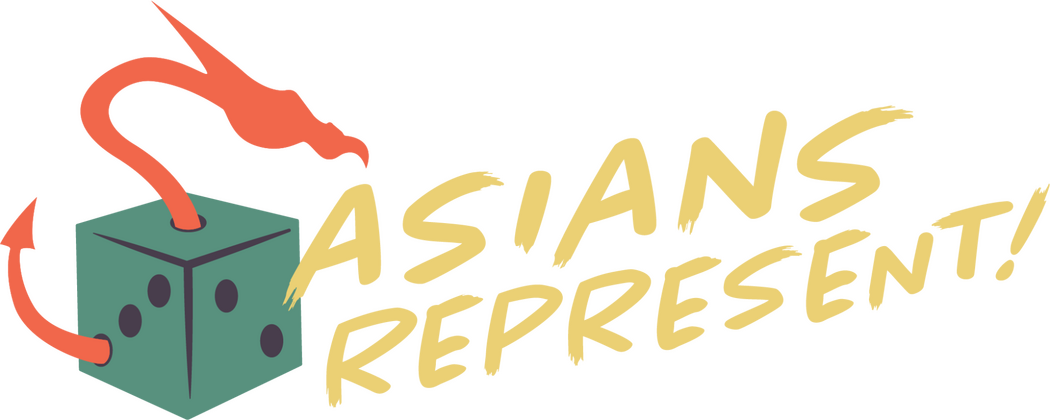 About
Asians Represent! is a Gold ENnie Award winning podcast that celebrates and examines Asian representation in tabletop games and pop culture. We do this by creating conversation, introducing new perspectives to the broader gaming community, and creating spaces for new voices in the industry.

We emphasize inclusivity and the importance of Asian representation in gaming.
The Team
Daniel Kwan (Chief Creative Officer) is a cultural consultant, game designer, and education professional. You might know him from his independent design work (Zany Zoo, Wolf of the South, and Ross Rifles) and work with companies like Simon & Shuster, Wizards of the Coast, and Darker Hue Studios. Daniel is currently working on Chronicles of Spring & Autumn, a Chinese fantasy campaign setting. Committed to using games for education, Daniel is also one of the co-founders of Level Up Gaming, a Toronto-based organization that provides adults with autism and other disabilities opportunities to develop their social skills through group gaming experiences.
Ammar Ijaz (Chief Operations Officer) performs as W'Leed in Dungeons & Da Asians, our all-Asian fantasy actual play. Hosting our monthly Critical Read: Al-Qadim video series has given him an appreciation for the importance of proper representation in tabletop game design and media. Toronto is home, because no place is.
Agatha Cheng (Chief Community Officer) burst into the RPG scene in early 2015 armed solely with the knowledge that gnomes are a fantasy race and apparently so are bards. She has since waded deep into the world of story games and LARPs, but still maintains the wide-eyed enthusiasm of that long ago first session. When not obsessively dissecting pop culture and media, she has a particular fondness for sad games, romance RPGs, and Chinese wuxia dramas.
Jayd Matyas (Chief Partnerships Officer) is a game designer and storyteller with a background in industrial design and wearable tech. She currently lives in London, England where she works at Google DeepMind designing games for AI research. Committed to creating spaces for the empowerment and amplification of marginalized voices, Jayd is also a Co-Director of the feminist video game arts organization Dames Making Games and a speaker and performer with the taiko drumming collective Raging Asian Women. She loves building alternative controllers, ethnomusicology, and consuming audio books en masse.
Contact
For professional inquiries about appearances, collaborations, and sponsorship, please fill out the form below.

*For personal or fan inquiries, please reach out to us on social media. Let's chat!
Sponsors
Asians Represent! and our various shows are made possible due to the support of our generous sponsors who share our mission to make tabletop gaming a more inclusive hobby.